Email is a powerful tool for keeping participants engaged and Wallet1000 has many features that will help you do so in an effective and efficient manner.
Inbox is where you can see emails that you sent to the Wallet1000 Participant Engagement Platform (PEP) for archiving or emails that you have sent to your participants from the PEP.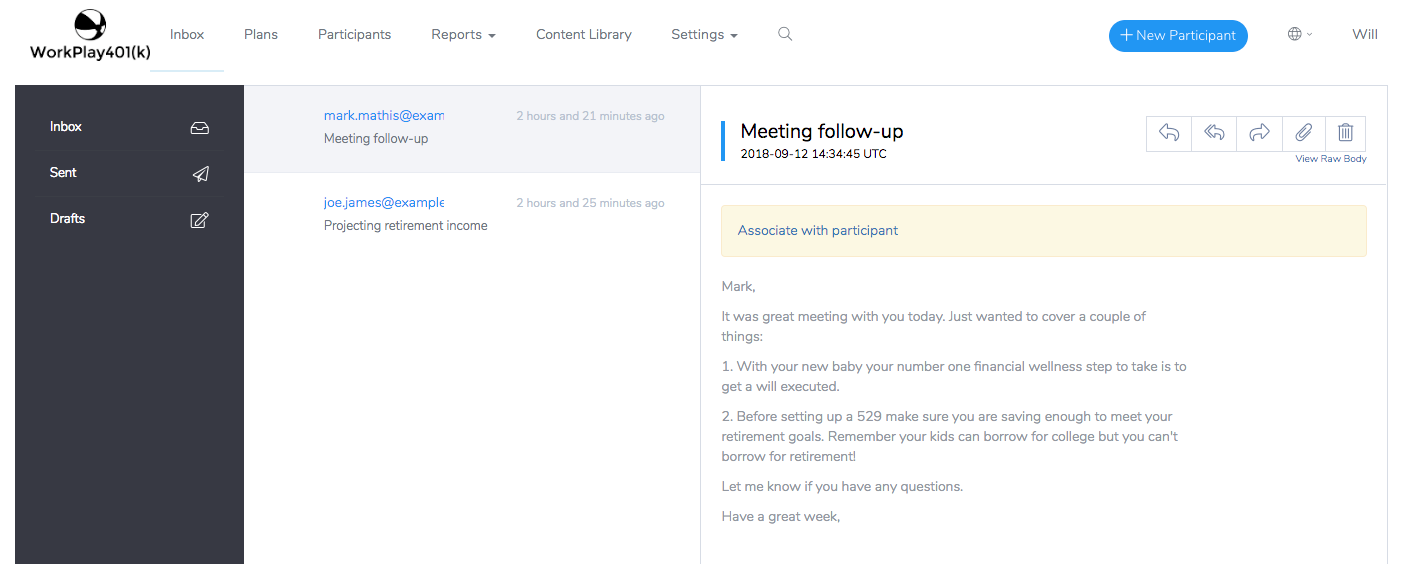 Folders
Inbox
In the Inbox you are the emails that you sent to PEP but that were not automatically associated with a participant. That usually occurs when there is not a profile in the system with the email address the email was sent to or because you are forwarding an email to the PEP rather than copying PEP in the CC or BCC field.
Sent
In this folder are the emails that you have sent to participants from PEP.
Drafts
These are emails you have started composing and have saved drafts of. Once an email has been sent it will no longer appear here.
Associating Emails with Participants
When you click on an unassociated email in the Inbox you can click on the Associate with Participant button where you can use the search feature to find the participant you want to associate the email with.
After you associate an email you will find it in the activity feed of the participant's profile.